Filippo Barbera
Professor
SSD: SPS/09 - economic sociology and sociology of work and organisations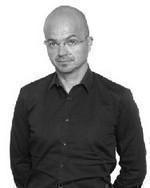 Contacts
At
Department of Cultures, Politics and Society
Dipartimento di Culture, Politica e Società
Area and Global Studies for International Cooperation - AGIC
Corsi di Studio del Dipartimento di Culture, Politica e Società
Corsi di Studio del Dipartimento di Economia e Statistica "Cognetti de Martiis"
Corsi di Studio del Dipartimento di Giurisprudenza
PhD Programme in Innovation for the Circular Economy
Curriculum vitae
Curriculum Vitae (0.6 MB)
Activities in agenda
Academic bodies
Office hours
il docente riceve su appuntamento: filippo.barbera@unito.it
ISTRUZIONI PER L'ASSEGNAZIONE TESI DI LAUREA. SI PREGA DI CONTATTARE IL DOCENTE CON UNA PROPOSTA STRUTTURATA COME SEGUE:
a) un titolo provvisorio;
b) un abstract che introduce il tema e la sua rilevanza;
c) Alcuni concetti chiave basati su due o tre riferimenti significativi (articoli o libri);
d) un caso di studio/disegno di ricerca giustificato; e possibilmente:
e) Una domanda di ricerca e
f) Indicazioni metodologiche preliminari
g) un indice articolato in 4/6 capitoli
Il contenuto della proposta sarà discusso e approvato da entrambe le parti e costituirà la base del processo di ricerca.
The instructor receives by appointment: filippo.barbera@unito.it
INSTRUCTIONS FOR THE ASSIGNMENT OF THE DEGREE THESIS. PLEASE CONTACT THE TEACHER WITH A STRUCTURED PROPOSAL AS FOLLOWS:
a) a provisional title;
b) an abstract that introduces the theme and its relevance;
c) Some key concepts based on two or three significant references (articles or books);
d) a justified case study / research design; and possibly:
e) A research question
f) Preliminary methodological indications
g) a table of contents into 4/6 chapters
The content of the proposal will be discussed and approved by both parties and will form the basis of the research process.