Stefania Ravazzi
Associate Professor
SSD: SPS/04 - political science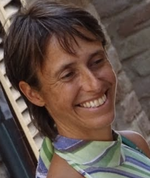 Contacts
011/6704122
Università di Torino
Campus Luigi Einaudi
Lungo Dora Siena 100
10123 Torino
At
Department of Cultures, Politics and Society
Dipartimento di Culture, Politica e Società
Corsi di Studio del Dipartimento di Culture, Politica e Società
Corsi di Studio del Dipartimento di Economia e Statistica "Cognetti de Martiis"
Corsi online
PhD Programme in Innovation for the Circular Economy
Curriculum vitae
Curriculum Vitae (0.2 MB)
Research topics
Prof. Stefania Ravazzi is based in the University of Turin, Department of Cultures, politics and society.
She has worked in local, national and international research groups and with public institutions (several municipalities and the national Department of the Public Affairs) and third-sector organizations (some foundations of banking origin and non-governmental organizations like the National Centre for the study of urban policies). Most recent publications regard urban economic policies, public deliberation and multi-level governance in industrial policy. She is currently involved in a project on public deliberation tools for Western Balkans, a project on public deliberation for the European Union policy making and a project con COVID-19 emergency management.
Her teaching activity began in 2005. Since then, she has taught BA courses ('Political science' and 'Public management'), master courses ('Theory and practice of deliberation' at the Master in Policy Analysis) and advanced seminars ('Game theory in Political Science' at the University of Turin, 'Collective choices and deliberation' at the Turin School of Higher Education and the Milan Alta Scuola Politecnica, 'Decisional processes and conflict management' for the National School of Administration - Presidency of the Council of Ministers and for the Organization for Economic Co-operation and Development, 'Deliberation tools for policy making' for the International Labour Office). Since 2014 she regularly teaches 'Public policy analysis' (Bachelor programme), 'Governing cities' and 'Governance and alternative dispute resolution' (Master Programme) at the University of Turin. Since 2021 she will co-direct with Camilla Perrone (University of Florence) the Master in Complex policy making and conflict management.
She is director of the Laboratory of Public Policies (Unito), member of the Standing groups 'Democratic Innovations', 'Local government and politics' and 'Theoretical perspectives in policy analysis' of the European Consortium of Political Research, and member of the Standing groups 'Political Science and Public policy', 'Social movements and political participation' and 'Regional studies and local policies' of the Italian Political Science Association.
In January 2021, she was appointed by the Secretary of Infrastructures and Transports as member of the National Commission for the Public Debate on major public works.
Research projects
Activities in agenda
Academic bodies
Office hours
Mercoledì ore 15:30 - 17:30
Stanza 3D304 terzo piano
ATTENZIONE: IL RICEVIMENTO DI MERCOLEDì 24 maggio SI SVOLGERà DALLE 16:30 alle 18:00